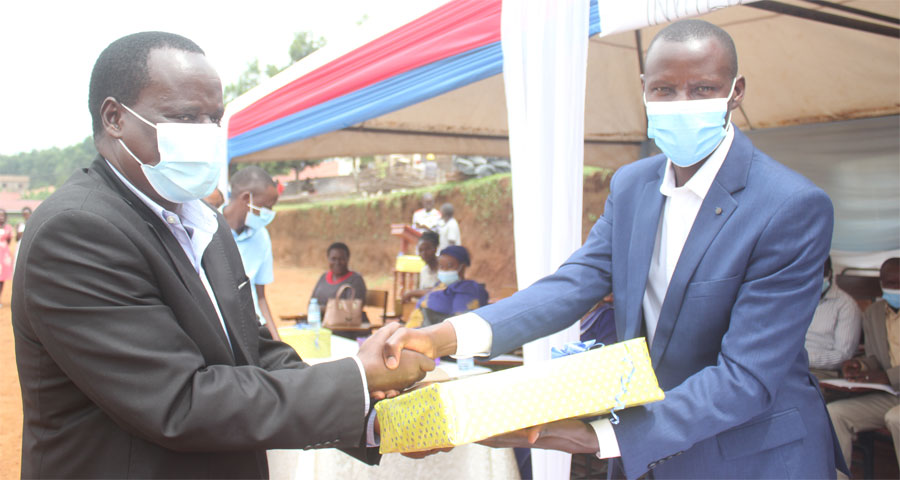 Welcome to our Official Website!
---
Mayanja Memorial Medical Training Institute(MTI) was established to respond to the increasing demand for health professionals in Uganda and the region. The products of the institute will be able to work both locally, nationally and internationally. The institute was conceived in March 2008 and registered in August 2008
Vision
A centre of excellence in providing quality and relevant medical education. As we empower them to serve.
Mission
To produce competent health professionals with skills to offer holistic health care services locally, nationally and internationally
Objectives
To provide training to students in health related disciplines by promoting innovative health professional education.
To enhance the capacity for research and carry out research in priority public health problems.
To collaborate with the MOH, national and international institutions, organizations and international agencies to promote training and research in public health.
To provide consultancy services in health / public health issues in the region.
Core Values
Professionalism
Care
Integrity
Responsibility
Compassion
Accountability
Administration and Governance
Board of Directors
The Board of Directors (BOD) is the registered legal owners of MTI.
Governing Council The Governing Council (GC) is responsible for formulating operational guidelines and policies for the Institute. The Council meets quarterly.
Technical Committees Under the GC, there are technical committees namely:

• Academic Board - responsible for the academic issues of the institute
• Finance, Planning & Development - responsible for the financial matters of the institute
• Appointments Committee - responsible for staff appointments.
• Student Affairs - responsible for the student discipline and welfare issues
. Student Guild
The student body is led by the students' guild headed by the guild president.

More...
News and Events
Certificate in Medical Laboratory Tehniques
1. Certificate in Midwifery
2. Certificate in Nursing
3. Diploma in Nursing (Extension)
4. Diploma in Midwifery (Extension)
July
1. Diploma in Clinical Medicine and Community Health
2. Diploma in Medical Laboratory Technology
To prevent the spread of COVID-19:
Clean your hands often.
Use soap and water, or an alcohol-based hand rub.
Maintain a safe distance from anyone who is coughing or sneezing.
Wear a mask when physical distancing is not possible.
Don't touch your eyes, nose or mouth.
Cover your nose and mouth with your bent elbow or a tissue when you cough or sneeze.
Stay home if you feel unwell. If you have a fever, cough and difficulty breathing, seek medical attention.
Calling in advance allows your healthcare provider to quickly direct you to the right health facility. This protects you, and prevents the spread of viruses and other infections.